Build your own media center
by integrating Open API importing media libraries
What is API player?
It's a media player importing subtitles and metadata like trailer, thumbnail/cover image, cast and synopsis by simply adding API endpoint.
How does it work?
First, install API player to your device. Second, find a media library supporting public API. Last, add API endpoint to settings menu.
Which OS is supported?
64 bit based Windows 10, 11 and Android OS are supported.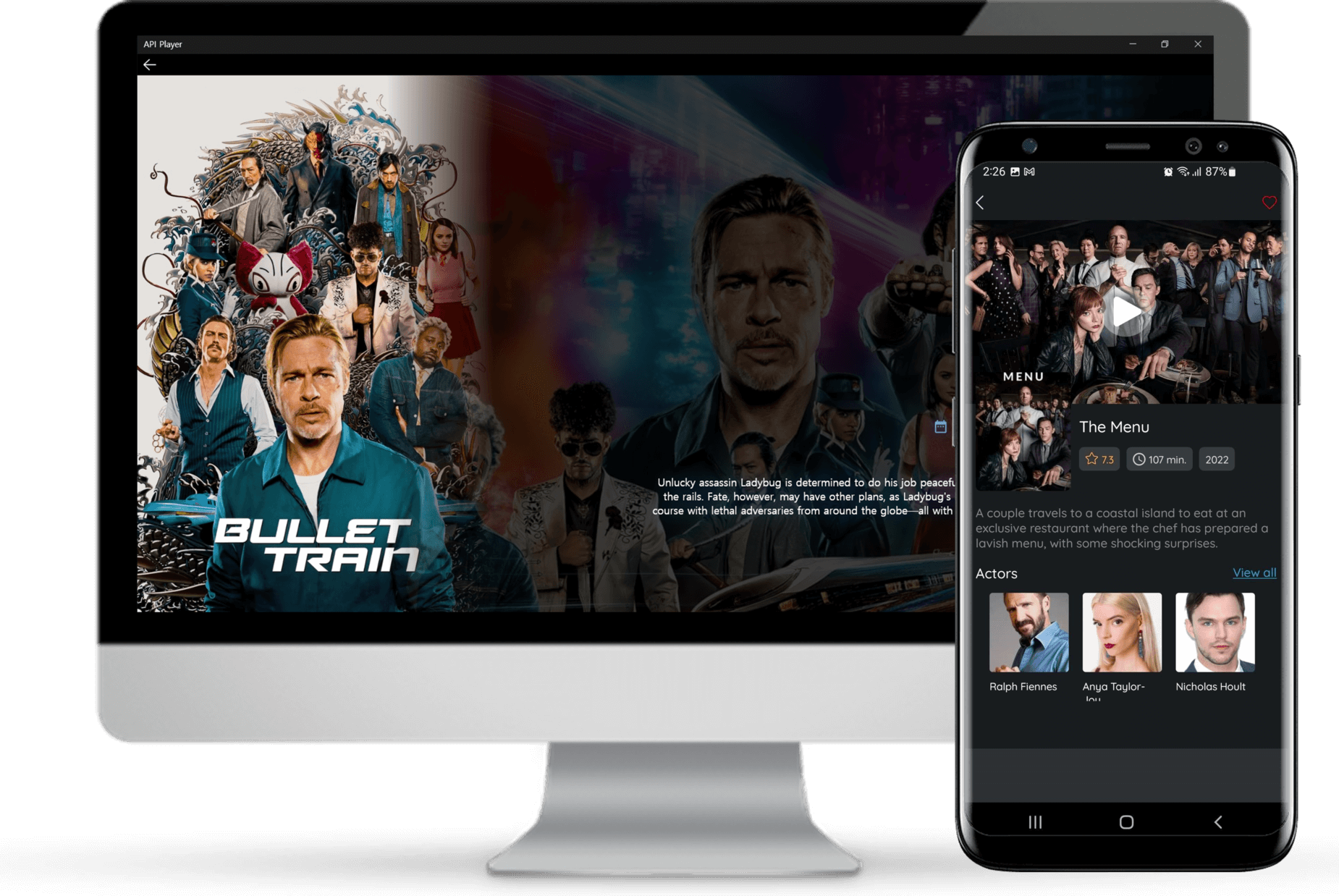 $12/12 months
$1/month
Save 67%
MOST POPULAR
$9/6 months
$1.5/month
Save 50%
$6/3 months
$2/month
Save 33%
Alipay
Pay by card or Paypal
7 day money back guarantee. Please send email to
[email protected]
if you want refund.
Same amount will be automatically billed for membership renewal at the end of membership period.
Please do not use VPN during payment. Fastspring declines payment from IP address of a country different from the one where your credit card was issued.






Download our brand new mobile app Multiflix from MS app center. 😃
Windows app : Download from MS store
Windows app : Download from HTTP link

Android app : Download from MS app center (Safety is verified at virustotal.com)
Frequently Asked Questions
Can I use the API player without subscription?
Yes. But you can only test how API integration works without subscription. You can open your own media files from local storage or network address only after subscription.
What payment method do you accept?
We accept payments with credit card, debit card or Paypal.
Can you provide any API to import media libraries?
We do not provide API because our product is a media player, not media. However, you can test how API integration works by adding api.themoviedb.org to settings page.
Wintech International Inc.
55 Southern Foreshore, Belize City, Belize